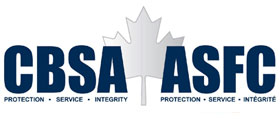 Canadian and US Bonded Carrier
ET Transport is a bonded carrier certified with both the Canada Border Services Agency (CBSA) and US Customs & Border Protection. This means your goods are safely and securely transported across Canada and the United States, with no unnecessary delays, hidden fees, or hassles. Better yet, being a bonded carrier means we can use shortcuts through both Canadian and US "corridors", allowing your freight to be delivered faster.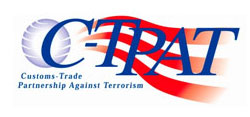 C-TPAT
C-TPAT is the Customs-Trade Partnership Against Terrorism. C-TPAT certification means that ET Transport requires little cargo inspections when crossing the border. In those rare instances where inspection is necessary, C-TPAT certification gives ET Transport priority status. All of this translates into shorter delays at the border and faster delivery of your goods. It also means your shipment is more secure and transported safely to where you need it.

PIP
As a member of the Partners in Protection (PIP) program, ET Transport adheres to the highest security standards set by the Canadian Border Safety Agency. As such, we are recognized as "trusted traders" by the border agents, allowing for less hassles and inspections at the border. This means your goods are transported more quickly, safely, and securely across the border, getting your load to its destination on time.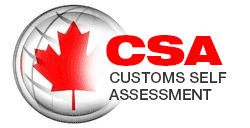 CSA
Canada's Customs Self-Assessment (CSA) program greatly simplifies the transport and border-crossing process for pre-approved, low-risk companies like ET Transport. That means your CSA-eligible goods (which includes most commercial goods, among others) can be delivered faster and more efficiently, saving you time and money.

FAST
The Free and Secure Trade (FAST) program ensures that your load is unlikely to get held up at the border, and will reach its destination on time. ET Transport and its drivers have undergone a risk assessment that has given us "low-risk" status, meaning that our trucks cross the border quickly and with less inspections. At the border, our trucks flash the FAST membership documents, which are promptly scanned, and the truck is back on its way. The declarations, verifications, and paperwork is done at a later time, away from the border, meaning that your load is not held up.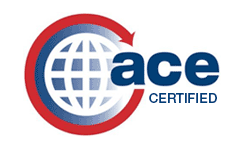 ACE
The Automated Commercial Environment is a US Customs and Border Protection program to eliminate paperwork, reduce hold-ups and hassles, and speed up trade across the border. ET Transport is part of this automated system that ensures our compliance with US laws and regulations, meaning that our trucks are far less likely to be inspected or delayed at the border. Your goods move quicker and with greater certainty to their destination.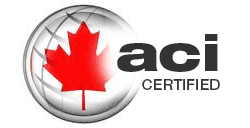 ACI
The Advance Commercial Information (ACI) program allows for much quicker delivery of goods into Canada. This is done by sending information regarding your shipment to the border agents before the carrier arrives, thus saving a great deal of hassles and time at the border. With ACI, along with our other certifications, you can rest assured that ET Transport is bringing your goods across the border as fast as possible.

HAZMAT
ET Transport is certified to deliver hazardous materials of all kinds, including various chemicals (such as flammable, corrosive or oxidizing substances), sensitive materials and dangerous equipment. Through our experience and training in TDG (transportation of dangerous goods) and WHMIS (workplace hazardous materials information system), we're well-prepared to handle your goods, whatever they may be. Contact us today to learn more about how our certifications can help move your goods more quickly and more securely.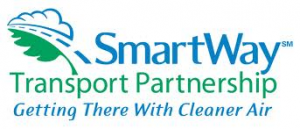 SmartWay
The SmartWay Transport Partnership is a collaboration designed to help businesses reduce fuel costs while transporting goods in the cleanest most efficient way possible. SmartWay works with freight carriers and shippers committed to benchmarking their operations, tracking their fuel consumption and improving their annual performance.
Request a Quote
Complete our online quote form to get in touch with a transportation specialist.
Request a Quote