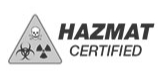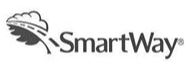 Transport of Dry Goods
Personal and Dependable Dry Goods Transportation Service With Dry Vans
As the most common form of transportation, dry vans are used to deliver all forms of general freight requiring protection from the elements, including automotive parts, furniture, building and construction supplies, paper products, plastics, dry, canned and non-perishable foods, packaging material and the like.
Dry Vans are ideal for solid, non-perishable items that don't require refrigeration. They can be loaded onto short 20-feet long trailers or larger 53-feet trailers. 
For larger and heavier loads, we are equipped with wide vans, high cube vans and multi-axle vans. Vented vans are also available, in case your goods require ventilation.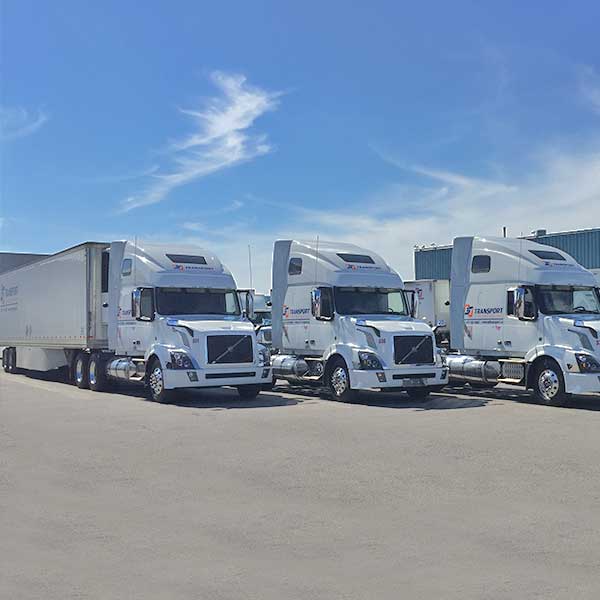 Transportation in Dry Vans
Dry vans are used to deliver all forms of general freight requiring protection from the elements, such as:
Reliable Shipping Partner
Our trucks feature satellite-tracking technology that gives you real-time information regarding your freight's delivery.
Experienced 24/7 dispatchers
Industry leading on-time delivery rate
Round-the-clock customer service
US/Canada bonded for fast and secure border crossings
Full truck loads and LTLs
Tailgate service
Expedited shipments for fast, non-stop delivery
Customized dry goods services
Fully certified to transport hazardous materials
Across Canada and 48 States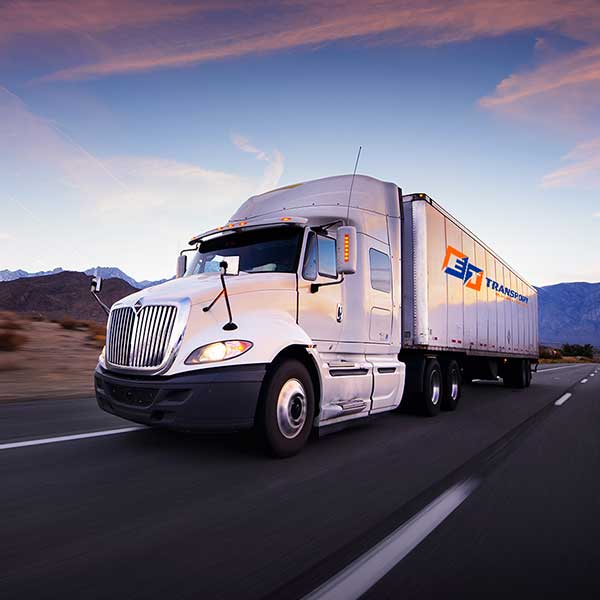 Why Ship With ET Transport

Asset-Based & Canadian
We are a Canadian-based company with 2 locations in Canada (Ontario & New Brunswick) with a large fleet of trucks available to transport your goods within Canada and the USA.

Dry, Cool, Heated, Flatbed
Whether your load requires heating, cooling, custom-tailored delivery options – we've got you covered. We will work with you to ensure your goods are delivered to the desired destination on time.

Fully Certified
ET Transport is certified with CBSA & ASFC, C-TPAT, PIP, CSA, FAST, ACE, ACI, HAZMAT, and SmartWay – to ensure your goods are delivered without delays, hidden fees, and unnecessary inspections.

Over 100 Trucks
We own a fleet of modern trucks to transport your goods in Canada and across the border. We continuously upgrade equipment in line with industry standards, with technology that ensures you get a solid transport service each time.

Over 200 Trailers
We own over 200 trailers to transport your perishable and non-perishable goods. With a large fleet, you can hire ET to transport both large and small loads using Vans, Reefers, Heated trailers and Flatbeds.

98% On-time Delivery
We understand the importance of goods delivered on time and we're constantly innovating our trucks to ensure the most accurate and reliable delivery time for you. We're proud of our industry leading 98% on-time delivery track record!
Client Reviews
ET Transport works with professional partners and suppliers to ensure successful project completions.
Good afternoon. I have not had any negative situations that has caused customer service failures. Staff from Dispatch, tracing and billing exceed the exceptions, very pleasant to speak to. I would like to make sure that Sharma is recognized in your company. He has come up with recommendations that he made happen without causing any interruptions on service. Prompt on responding to requests and professional.
ET Transport went above and beyond to accommodate our company needs. They showed professionalism and great organizing/planning skills which led to having a our shipment on-time. Thanks ET transport
It is with pleasure that I am writing to recommend the services of ET Transport. ET Transport has been servicing Coca- Cola's inbound freight requirements for almost a year now. Our freight is comprised of high-value, temperature controlled hazardous materials. As this is the main ingredient for our production , on time delivery is a must. ET Transport has been a valued partner and a pleasure to work with.
It is with pleasure and ease that I submit this recommendation email for ET Transportation. ET has been servicing Eastman Kodak successfully for 3+ years and has done so with great success.
OTP has been at 99% and they have yet to let us down. Even during times of additional volume or late notice, ET will come through with support and at fair cost. Besides good performance, their integrity is extremely high and they stand by their commitments. This praise comes at no easy feat as we have many requirements on our lanes including: Bonded, CSA, Logistics trailers, Reefer and Haz shipping.









Frequently Asked Questions
Request a Quote
Complete our online quote form to get in touch with a transportation specialist.
Request a Quote