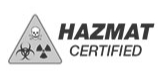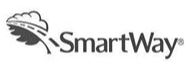 Full Truck Load Solutions
ET Transport is ready to get your full truck load (TL) moving as soon as possible.
Short-haul, long-haul or regional, across Canada and the 48 states

Full truckload shipments are available in

Dry van, Flatbed or Refrigerated/Reefers delivery.
Cargo is usually loaded onto pallets for unit loads.
A typical full truckload for a dry van trailer consists of 24 standard pallets of cargo that weighs 45,000 lbs or more.
At ET Transport, we can accommodate shipments of a variety of freight types, custom-tailored to your specific needs.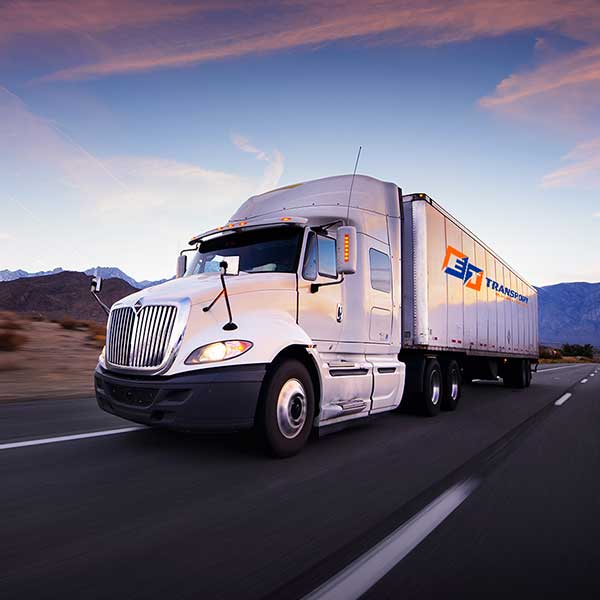 Benefits of FTL Transport
One significant advantage of transporting Full Truckload (FTL) instead of LTL is the speed of transit.
Since LTL transport contains multiple products needing to be delivered to various destinations, that impacts and delays the time of delivery for each cargo. 
If, however, you're pressed for time and need the cargo to reach its destination with the least delays, FTL is your best choice.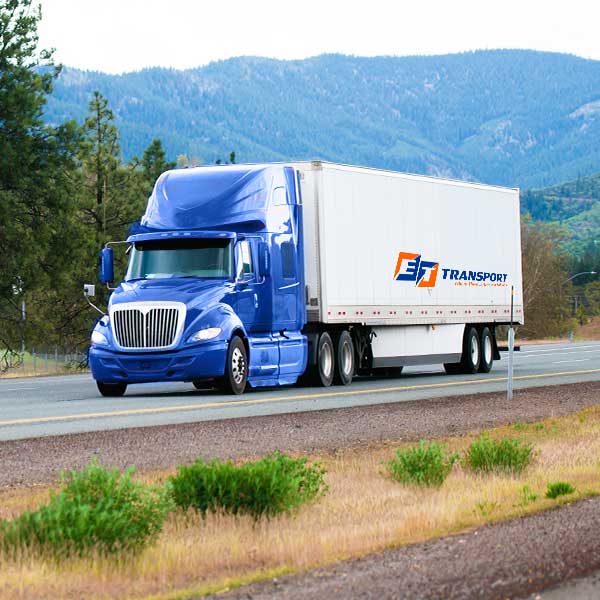 Leading TL Transportation
Our certifications, as well as Canada and US bonded carrier status are just a couple of reasons for our proven on-time delivery rate.
Satellite-tracking technology with real-time updates
Experienced 24/7 dispatchers
Round-the-clock customer service
Canada and US Bonded for fast and secure border crossings
Customized dry goods services
Reefers and temperature-controlled shipments
Fully certified to transport hazardous materials
Flatbeds, rail, and inter-modal transport
Air-ride equipped trucks to keep your goods safe and secure
Custom-tailored TL solutions
Dry vans, flatbeds, reefers and temperature-controlled shipments, hazardous materials, even railroad and intermodal – ET Transport will custom-tailor the ideal transportation solution for your specific TL needs.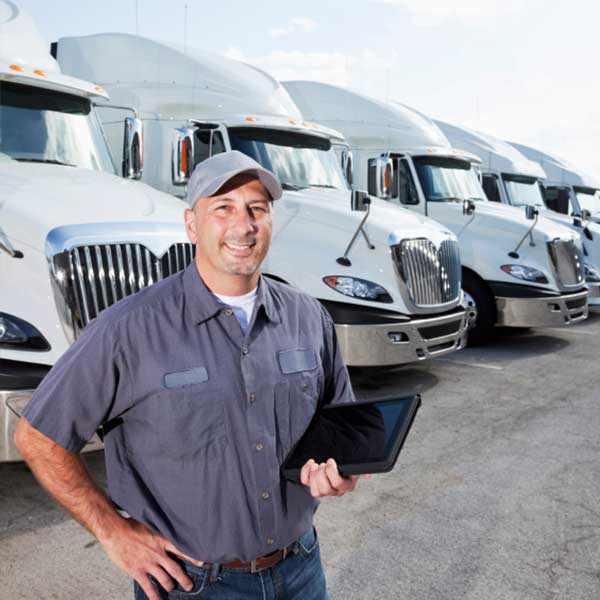 Why Ship With ET Transport

Asset-Based & Canadian
We are a Canadian-based company with 2 locations in Canada (Ontario & New Brunswick) with a large fleet of trucks available to transport your goods within Canada and the USA.

Dry, Cool, Heated, Flatbed
Whether your load requires heating, cooling, custom-tailored delivery options – we've got you covered. We will work with you to ensure your goods are delivered to the desired destination on time.

Fully Certified
ET Transport is certified with CBSA & ASFC, C-TPAT, PIP, CSA, FAST, ACE, ACI, HAZMAT, and SmartWay – to ensure your goods are delivered without delays, hidden fees, and unnecessary inspections.

Over 100 Trucks
We own a fleet of modern trucks to transport your goods in Canada and across the border. We continuously upgrade equipment in line with industry standards, with technology that ensures you get a solid transport service each time.

Over 200 Trailers
We own over 200 trailers to transport your perishable and non-perishable goods. With a large fleet, you can hire ET to transport both large and small loads using Vans, Reefers, Heated trailers and Flatbeds.

98% On-time Delivery
We understand the importance of goods delivered on time and we're constantly innovating our trucks to ensure the most accurate and reliable delivery time for you. We're proud of our industry leading 98% on-time delivery track record!
Client Reviews
ET Transport works with professional partners and suppliers to ensure successful project completions.
I have been in the freight brokerage industry for over 20 years and must say ET Transport has been one of the best carriers I have come across. Very reliable, and dependable. Always on time for appts and in well over 2 years havent had an issue at all. Very proffesional and upfront. Great people to work with. Would strongly recommend them to anyone looking for a great carrier.
Over the past couple of years, our company has used ET Transport many times. My main working relationship has been with their Flatbed division working specifically with Inga Bar. During this time ET Transport has been both trustworthy and dependable, always respecting pickup times as always keeping the lines of communications open. Working with Inga has been a true pleasure as she has been on the front lines in supporting our needs which ultimately have to lead them to be a true partner carrier. I would highly recommend their services to any business requiring freight service.






Request a Quote
Complete our online quote form to get in touch with a transportation specialist.
Request a Quote