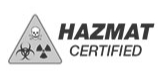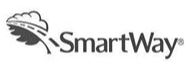 Meet ET Transport
Your Transportation Solutions Partner
Your transportation challenge is our opportunity to showcase our expertise. Our dedicated staff, and safe, professional drivers provide a wide range of transportation and logistics services throughout North America. Our focus is flexible, reliable, and prompt service to improve your supply chain management. We never say no. You can count on ET Transport for your transportation solutions.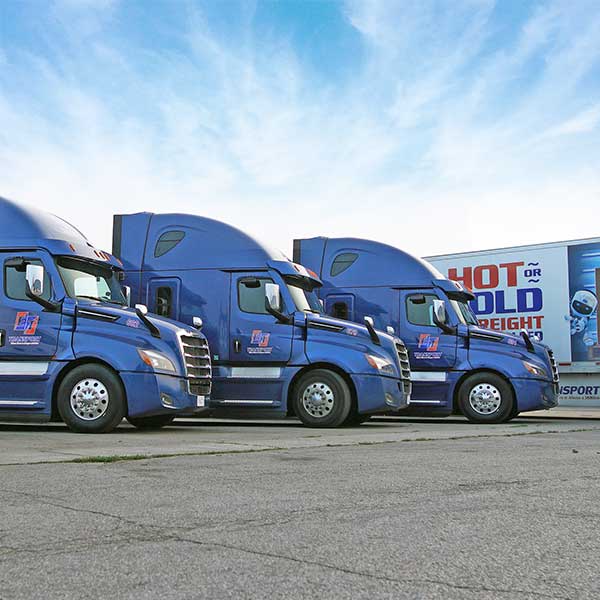 Why Ship With ET Transport

Asset-Based & Canadian
We are a Canadian-based company with 2 locations in Canada (Ontario & New Brunswick) with a large fleet of trucks available to transport your goods within Canada and the USA.

Dry, Cool, Heated, Flatbed
Whether your load requires heating, cooling, custom-tailored delivery options – we've got you covered. We will work with you to ensure your goods are delivered to the desired destination on time.

Fully Certified
ET Transport is certified with CBSA & ASFC, C-TPAT, PIP, CSA, FAST, ACE, ACI, HAZMAT, and SmartWay – to ensure your goods are delivered without delays, hidden fees, and unnecessary inspections.

Over 100 Trucks
We own a fleet of modern trucks to transport your goods in Canada and across the border. We continuously upgrade equipment in line with industry standards, with technology that ensures you get a solid transport service each time.

Over 200 Trailers
We own over 200 trailers to transport your perishable and non-perishable goods. With a large fleet, you can hire ET to transport both large and small loads using Vans, Reefers, Heated trailers and Flatbeds.

98% On-time Delivery
We understand the importance of goods delivered on time and we're constantly innovating our trucks to ensure the most accurate and reliable delivery time for you. We're proud of our industry leading 98% on-time delivery track record!
Industries
Non-Stop Service, Fast & Reliable Delivery
Client Reviews
ET Transport works with professional partners and suppliers to ensure successful project completions.
On behalf of Scotts Canada, I'm writing a letter to recommend ET Transport's services. They have been handling our outbound for more than 2 years and providing excellent services that has been very reliable. We also appreciate ET Transport are trying to better understand our business to provide better services. They've always been easy to deal with and willing to adjust when change needed to be made.
It is with pleasure that I am writing to recommend the services of ET Transport. ET Transport has been servicing Coca- Cola's inbound freight requirements for almost a year now. Our freight is comprised of high-value, temperature controlled hazardous materials. As this is the main ingredient for our production , on time delivery is a must. ET Transport has been a valued partner and a pleasure to work with.