Managing your company's cargo transport can be difficult. With so many complexities within the trucking industry, it can often be a challenge to make the right decisions and ensure your product is transported in a safe and cost-effective manner.
But we have a master key to solve this problem if you run a company in the Canadian Atlantic region –– by partnering with a reliable LTL service in Halifax, NS.
At ET Transport, we understand how critical it is to put your merchandise in expert hands that help you save time, money, and countless resources.
So today, we'll discuss the 5 key benefits of ET's LTL service for companies operating in Halifax, Nova Scotia.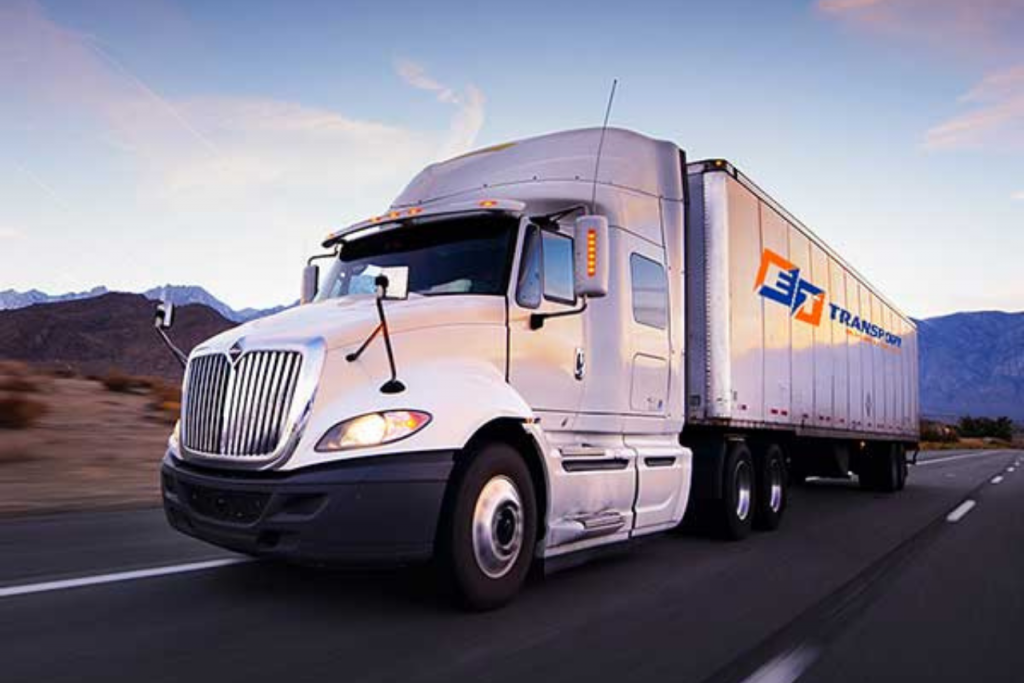 1. Avoid Paying for Unused Space
It's no secret that it can be costly for small and mid-sized businesses to transport their cargo when often, there isn't enough to fill a whole truck.
However, lower volume and smaller freight demands shouldn't mean you're forced to pay for space you're not even using. At ET Transport, we understand that every business has different shipment needs, which is why we do our best to provide a reliable service for companies of all sizes.
Our LTL service in Halifax, NS, has flexible and cost-effective solutions to move your loads to their destination, paying only for the space you're using by splitting the truck capacity with others.
Besides saving money, our LTL shipment service has countless other benefits, giving you the ability to:
Send out smaller loads more frequently.
Build sustainable habits in your company by using less fuel and fewer vehicles to transport your freight.
Streamline and optimize your supply chain.
2. Scale Up for Better Business Opportunities
Is your business experiencing a period of expansion or increased demand? Then, a trusted LTL service will be ideal for growing your company, reaching more customers in less time and accelerating your operations.
A reliable shipping logistics partner is the first step to taking your business to the next level. At ET Transport, we not only provide a safe LTL service in Halifax, Nova Scotia; but we also track your loads 24/7 with leading-edge technology so you can have full visibility on-demand as your company grows.
The best part is, if you have any questions, concerns, or want an update; our customer service team is just a phone call away.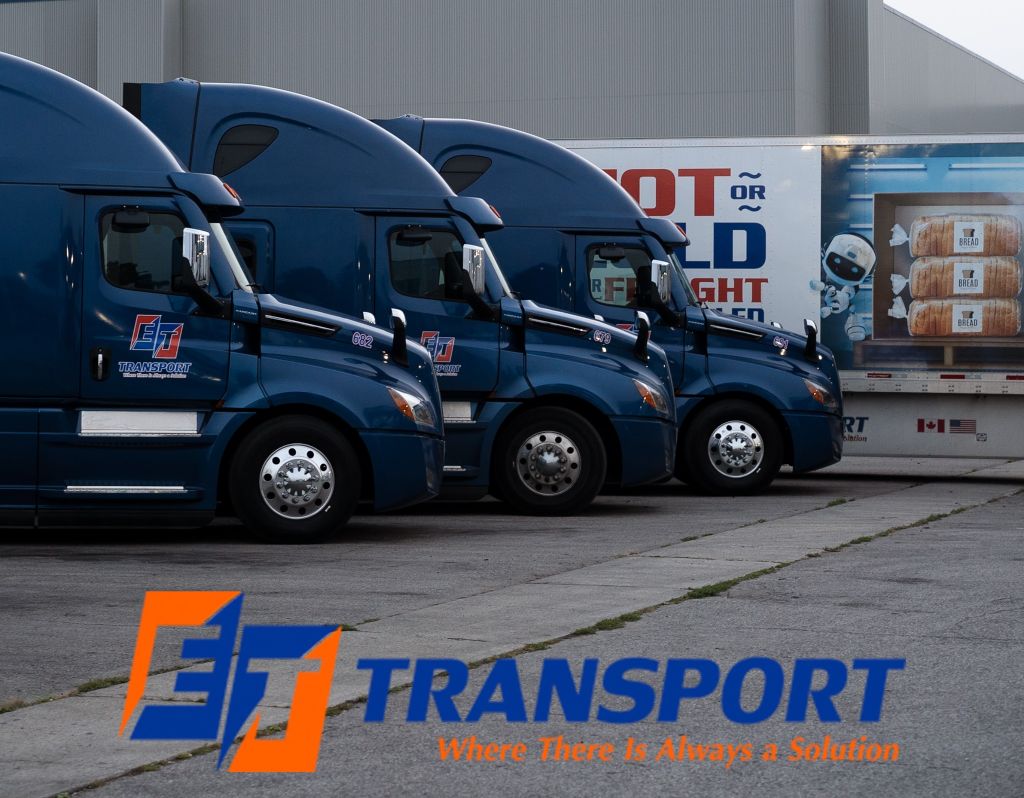 3. Accelerate Your Deliveries And Ensure Compliance
It's essential to have a nearby support system to effectively reach every corner of the United States and Canada. That's why ET Transport's strategic warehouse location in Moncton, New Brunswick, will be ready to ensure all your logistics needs are fully met.
Customers have increasingly high expectations when it comes to deliveries that businesses often struggle to meet without a reliable carrier. According to PwC, customers say that their delivery speed expectations are met only 50% of the time.
What does this mean? Your buyers expect speed and efficiency in your deliveries – regardless of your company's size or capabilities.
So if your company is located in Halifax, Nova Scotia, or within the Maritimes region, ET Transport is ready to help you accelerate your delivery speeds and expand your business with our exceptional 98% on-time delivery track record.
With delays a thing of the past, you will be able to take on a larger number of customer orders without jeopardizing trust and reliability.
4. Get Your Business To Both Canada And USA
Cross-border shipments can be a major hassle without an expert carrier. Especially since non-compliance with legal paperwork and travel requirements can delay your shipments, forcing you to spend more money and effort than planned.
ET Transport is a bonded carrier certified by the Canada Border Services Agency (CBSA) and the US Customs & Border Protection, which means you'll have the following benefits:
Your cargo can be moved to the appropriate warehouses or facilities until the duties and taxes are paid.
The possibility to use shortcuts within the Canadian and US corridors to deliver your cargo as soon as possible.
Your fright can be securely transported across Canada and the US.
Avoid unnecessary delays, hidden fees, or hassles.
5. Ensure Your Freight's Safety And Security
When searching for a dependable transportation solution, we understand that your top priority is the safety of your cargo. One wrong move could compromise your business's stability and customer satisfaction.
However, when it comes to LTL shipping, splitting the truck space doesn't actually mean the damage possibilities are higher. At ET Transport, we want to give you peace of mind that we prioritize the safety of your shipment, which is why we comply with all the regulations to guarantee the protection of your freight.
With our LTL service, any company in Halifax, NS, can ensure that their products will be carefully packaged and adequately secured in every shipment we make.
Aside from our rigorous safety policies, your loads will also travel in a vehicle that meets their needs. If your freight needs heating or cooling, includes hazardous materials, or even if it requires a flatbed, we have got you covered.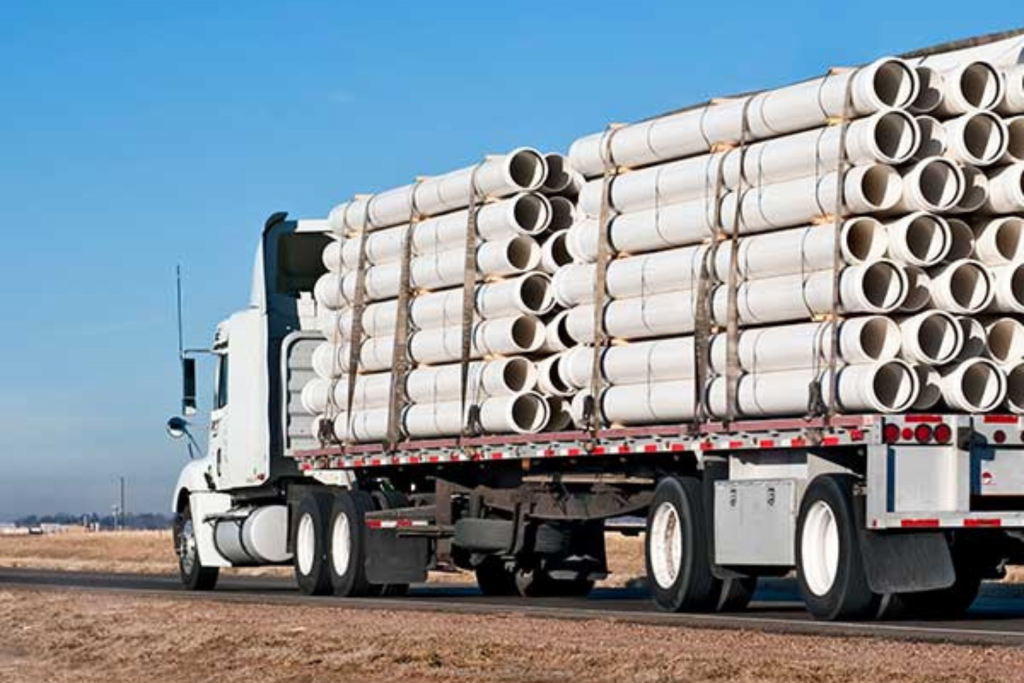 Grow Your Business With a Reliable LTL Service In Halifax, Nova Scotia
We understand how critical it is for your goods to reach their destination securely and on schedule, but that doesn't mean you should have to jeopardize your company's finances to fulfil those needs.
A dependable LTL service in Halifax, NS, is a smart option for companies requiring more frequent shipments at a lower cost. However, choosing a logistics partner that can provide a reliable track record is essential.
The professional team at ET Transport will work closely with you to find the best LTL solution for your company's needs – whether you're based in Halifax, NS, or have freight that needs to make its way there.
Have any questions or want to get started? Fill out our Freight Quote Form, and one of our sales representatives will get in touch.
---
Why Ship With ET Transport?
Asset-based and Canadian: We are a Canadian-based company with 2 locations in Canada (Ontario & New Brunswick).
Dry, cool, heated, and flatbed: Whether your load requires heating, cooling, or custom-tailored delivery options – we've got you covered.
Fully Certified (Learn more about our certifications).
Over 100 trucks: Our fleet of modern trucks can be used to transport your goods in Canada and across the border.
We own over 200 trailers to transport your perishable and non-perishable goods.
98% On-time delivery: We're constantly innovating our trucks to ensure the most accurate and reliable delivery time for you.
We offer 24/7 Customer Service.