At ET Transport, we're focused on regularly innovating our fleet and the tech we use. As early adopters of cutting-edge technologies, we can guarantee an efficient, safe, and cost-effective service, ensuring we save your company valuable time and money.
Advanced Technologies We Use
Telematics
Our state-of-the-art dynamic routing software allows us to use a satellite tracking system to calculate the fastest route available for our drivers while taking into consideration any obstacles, congestion issues, weather, and more.

This flexible technology ensures we can monitor the exact location and activity of trucks in our fleet in real-time so we can make any necessary adjustments and ultimately cut down on fuel use and time spent driving.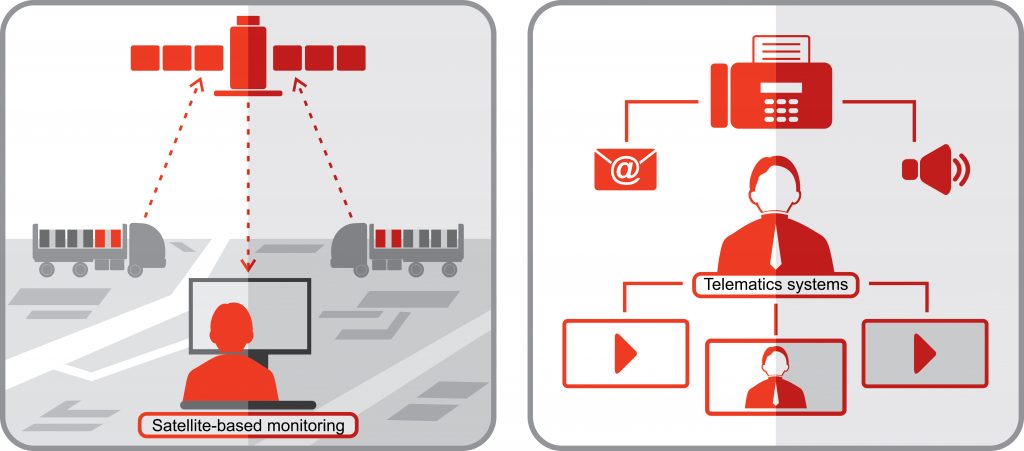 Electronic Logging Devices (ELD)
This technology, coupled with our telematics software, records key information such as driving times, distance travelled, whether the engine is operating and whether the vehicle is moving. This tool improves our driver accountability, delivery efficiency, and overall performance.
Big Data Analytics
The data we obtain from our telematics software and Electronic Logging Devices are then used for predictive analysis of our freight transportation. We analyze a variety of performance indicators, including fuel usage, to predict and estimate the freight volumes, the time required, and the fuel needed for future shipments. This ensures we're consistently improving the performance of the entire fleet and keeping overall costs down.

Reefers
Feel confident transporting perishable products and hazardous materials with our range of temperature-controlled reefers. Whether your shipment requires heating or refrigeration, we have the ability to regulate specific temperatures and moisture within the trailer, guaranteeing the safety of your products in a controlled environment.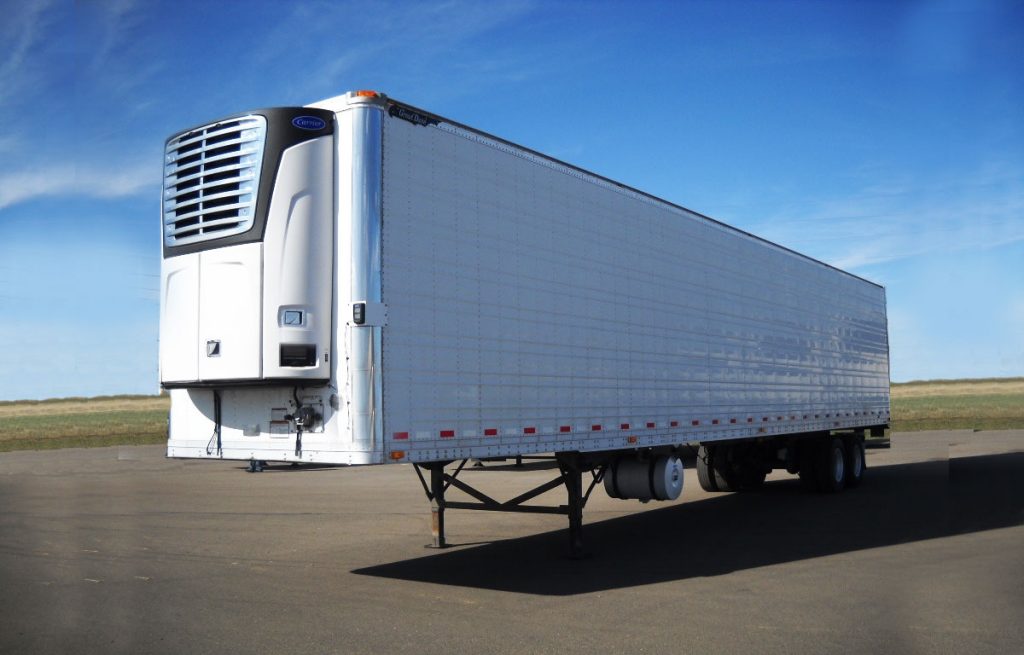 APU (Auxiliary Power Unit)
Our fleet utilizes efficient motors that produce enough power to regulate interior temperatures, run all required appliances, and more without the need to even turn on the engine. By employing this technology, we've eliminated unnecessary wear and tear brought on by idling truck engines, resulting in significant savings on fuel costs. Not only is this a cost-efficient tool, but it also helps us reduce our environmental impact and make our freight transportation a more sustainable choice.
API (Application Programming Interface)
Through the use of our API system, we're able to simplify our communications. For example, rate quotes and route planning are calculated while considering a variety of non-controllable factors such as traffic and weather to ensure you get the best deal possible. Additionally, this gives us the ability to send regular updates automatically, send customer receipts, and more while reducing time and eliminating any mistakes in the process.

Collision Mitigation Technology
Driver safety is a key priority at ET Transport. We employ sensor technologies that allow us to monitor road stoppage and accidents ahead to assist our drivers in taking various defensive actions.
In addition, smart cameras are installed in every truck in our fleet, ensuring we can capture the entire scene of any collisions or other abnormal events and observe our drivers as well. This technology minimizes safety risks, guarantees accountability, and ensures your cargo will arrive at its destination securely and on time.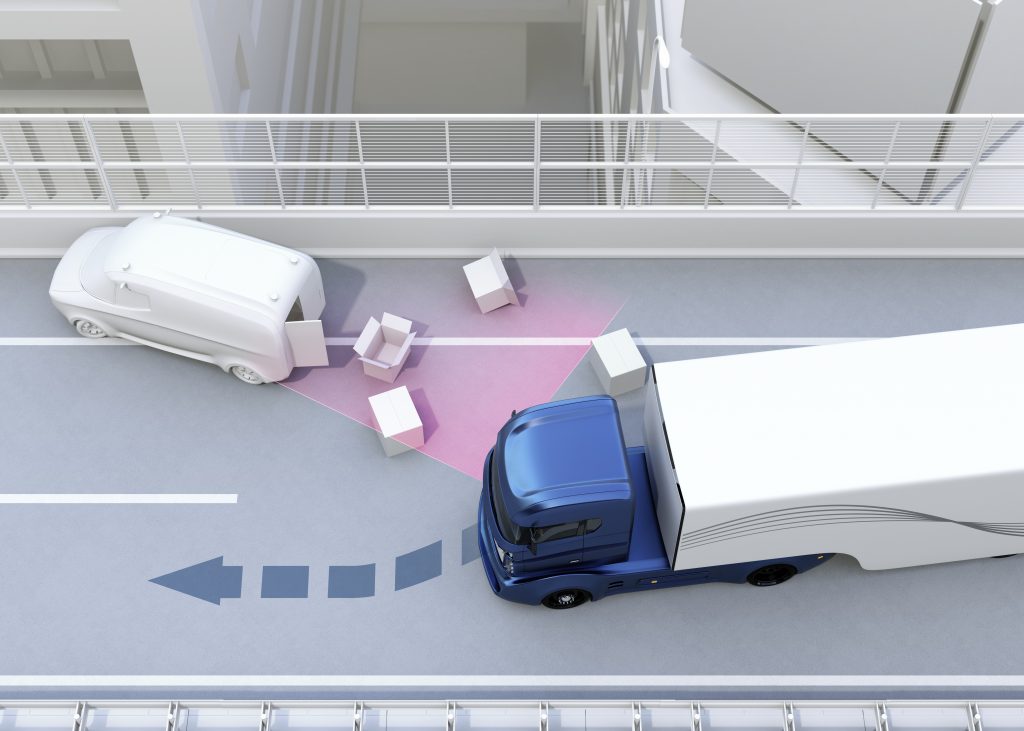 TMS (Trucking Management Software)
Our trucking management system is an invaluable platform that allows us to streamline the entire shipping process. This technology gives us valuable insights to help us automate our processes, make informed routing decisions, monitor potential delays, and much more. The custom reports generated from this software are also used to analyze any invoice discrepancies and help us save our customers time and money on future shipments.

The Future of Our Technology
At ET Transport, we're always searching for new ways to incorporate new and innovative technologies into our company. Our commitment to customer satisfaction combined with our dedication to our SmartWay partnership means we're constantly working towards a more fuel-efficient and eco-friendly future. In the years to come, we're aiming to transition our fleet to hybrid and fully electric trucks, saving our customers money on increasing fuel costs and dramatically reducing our carbon emissions.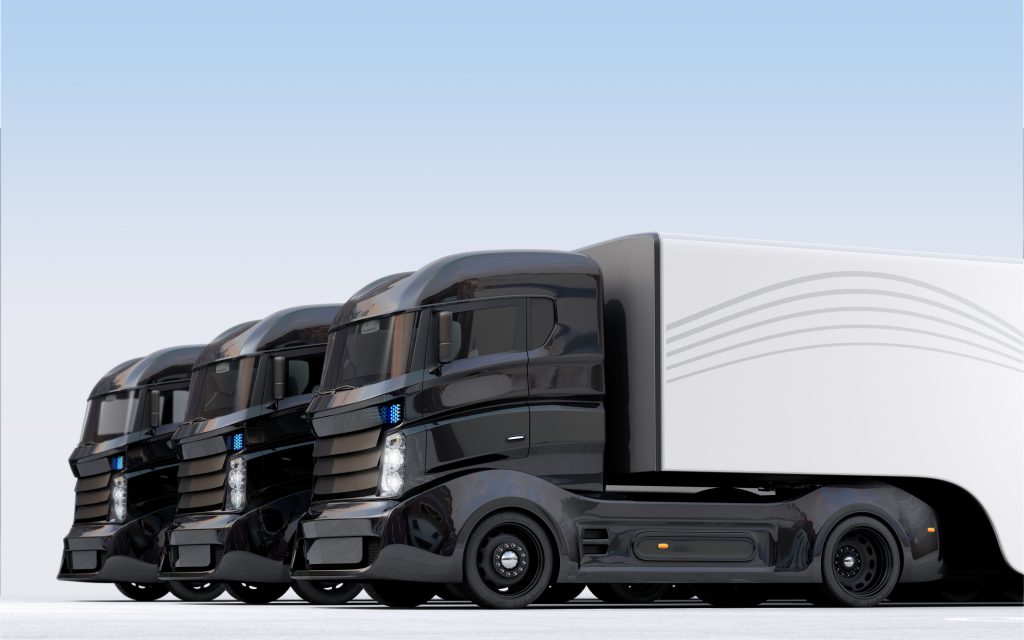 Why Ship With ET Transport?
Asset-based and Canadian: We are a Canadian-based company with 2 locations in Canada (Ontario & New Brunswick).
Dry, cool, heated, and flatbed: Whether your load requires heating, cooling, or custom-tailored delivery options – we've got you covered.
Fully Certified (Learn more about our certifications).
Over 100 trucks: Our fleet of modern trucks can be used to transport your goods in Canada and across the border.
We own over 200 trailers to transport your perishable and non-perishable goods.
98% On-time delivery: We're constantly innovating our trucks to ensure the most accurate and reliable delivery time for you.
We offer 24/7 Customer Service.