The FMCSA (Federal Motor Carrier Safety Administration) and congress are continually working on keeping truckers and other road users safe and fairly dealt with. To this end, and to make life easier for all parties involved in the transportation industry, a number of new legislations have been passed or proposed.

The Lack of Adequate Parking for Trucks in The US is Finally Being Addressed.

For too long, truckers have been forced to park their rigs along the side of the highway or ramps after being turned away from filled truck stop parking lots. When truckers are forced to find parking outside of designated areas, it is extremely dangerous for both them and other motorists.

To solve the issue, legislation (The Truck Parking Safety Improvement Act) was introduced in the 117th Congress and unanimously passed by the House Committee on Transportation and Infrastructure. A competitive grant program funded by Fixing America's Surface Transportation (FAST) Act and the Highway Trust Fund will issue $755 Million in grants for the expansion of truck parking across the country over the next 4 years.

The breakdown has $175 million for fiscal year 2024, $260 million for fiscal year 2025, and $320 million for fiscal year 2026. This should help prevent the 12% of wasted annual earning opportunities that drivers spend searching for parking spots.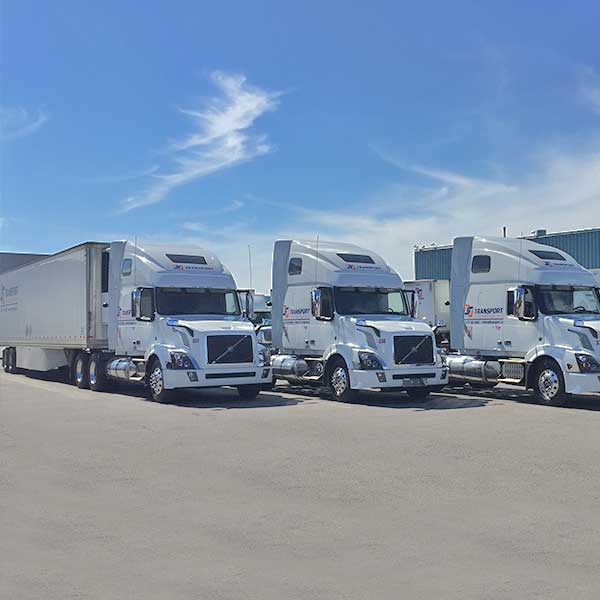 Contact ET Transport For A Quote
Speed Limitations Proposed for US Trucks to Increase Road Safety
The anticipated proposal is expected to be a maximum speed of 70 mph for trucks equipped with Automatic Emergency Braking and Adaptive Cruise Control. For trucks that don't have these safety features, the proposal is a maximum set speed of 65 MPH.
All trucks are now to be governed at 70mph. This speed reduction isn't being viewed favorably by all drivers, as it could lead to loss earnings.
Small carriers and independent truck owners are against the bill but larger carriers aren't all opposed to it. Regardless of the outcome, our service fleet is operated by experienced drivers who are thoroughly vetted and have safe driving habits. Your cargo will always be in great hands when you ship with ET transport.

ELD (Electronic Logging Devices) Introduced in Canada.

Electronic logging devices are now a requirement for Canadian truck drivers. This device will serve as a way to prevent drivers from going over the mandated HOS (Hours Of Service) regulations. HOS refers to the maximum number of on duty hours allowed to drivers including driving time and rest breaks. In general, the HOS regulations prohibit drivers from going over 13 hours of driving time before they are required to rest.


The ELD replaced the manual log books that were being used in the past, thus limiting tampering with time sheets and reducing errors. The new regulation applies to all drivers crossing provincial and territorial borders. Provinces are now responsible for updating their own provincial motor vehicles act regulations to conform to the new federal mandate.

ET Transport personnel are never put in a position that they need to break the HOS regulations. We make sure cargo is dispatched in a timely manner and drivers are sufficiently staffed to prevent the need for drivers over extending themselves.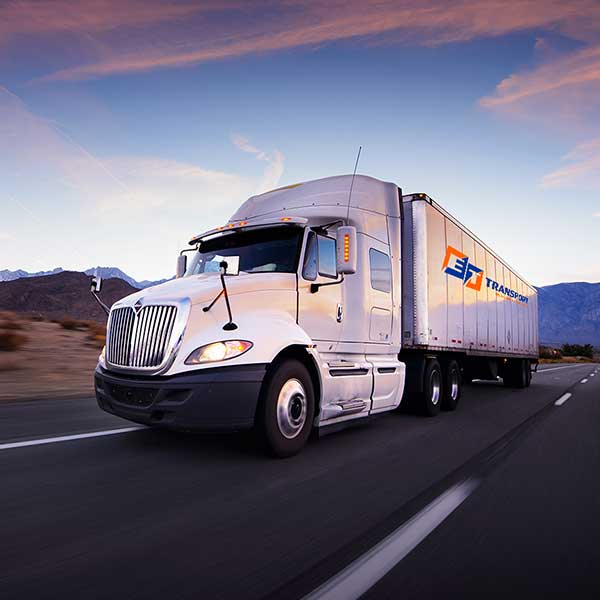 Use ET Transport For Safe Deliveries
Carriers and Drivers Pushing for More Broker Oversight

Surely, you have or heard others complaining about freight brokers that are guilty of multiple brokering client's freight to turn a profit. Just in case you aren't familiar, when a freight broker gets a load that they can sell to another carrier at a discount, they do this and keep the difference for themselves.

This becomes an issue when it happens 3 or 4 times over and the final carrier gets the load at a fraction of the price the client originally paid. In the end, that final carrier and their drivers suffer as they won't get a fair wage for the service.

This is a real issue in the US, but it is better regulated in Canada. Officials are lobbying for better oversight to stop this fraud by creating more awareness and rules against it. To protect yourself and your company from this fraud, try to take loads from trusted brokers as much as you can.

Action on The Overtime Truckers Act.
Even though truckers are allowed to work a maximum of 70 hours in a 7 day period which is almost double the average 40 hour work week, there is no overtime in trucking companies. This is legal because the 1938 Fair Labor Standards Act, which requires employers to pay time-and-a-half for more than 40 hours worked, had an exemption for truckers.
To change this, a bipartisan bill aimed at forcing trucking companies to pay drivers overtime pay was introduced to the House. In most cases, overtime hours are unavoidable and truck drivers aren't paid for them. This is a major contributor to the extremely high turnover rate of an industry which already has a severe driver shortage.

ET Transport currently and will continue to fairly compensate our drivers. We will follow all future compensation laws as we believe "happy employees provide the best service."
Wireless IDs For Trucks

The FMCSA plans to revisit a rule proposed in 2015. This law would require all CMVs (Commercial Motor Vehicle) to be outfitted with wireless electronic ID technology. These devices will be capable of transmitting a unique ID to a Federal or State motor carrier safety enforcement personnel.
The idea is still in the infancy stage so certain factors like costs, privacy, benefits, security, vulnerability, and other implications are unknown. CVSA (Commercial Vehicle Safety Alliance) states "a unique electronic ID would revolutionize the way commercial motor vehicle roadside monitoring, inspection and enforcement are conducted."

The hope is that it will reduce the costs associated with enforcement personnels and companies while improving safety. These devices would allow one-way wireless communication from vehicles to inspectors. The technology would theoretically allow them to know the IDs of all trucks in their vicinity and by extension the carrier.

It is hoped that the ID links to the vehicle and carrier's safety records. Safety personnel would then be able to easily identify which trucks in their area are most likely to need safety inspections. All trucks in the NT Transport fleet are always properly maintained and ready to safely take your cargo anywhere it needs to be in one piece.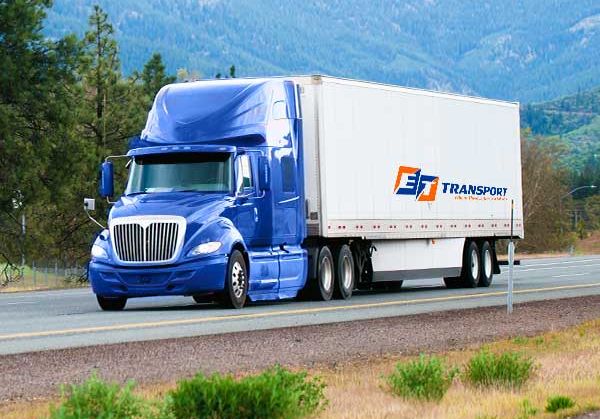 Bathroom Access Act
The Trucker Bathroom Access Act, introduced Thursday, would require ports, commercial warehouses, and retailers to allow truckers access to their restroom facilities when picking up or dropping off freight.
This Act is a welcoming change for drivers, but especially for women. The industry is experiencing an influx of women drivers, but the access to restroom facilities has been decreasing. This bipartisan legislation should give truckers the confidence and peace of mind of having access to a restroom when they deliver goods. It should also cause fewer delays and supply chain issues.

The facilities covered under the legislation "a shipper, receiver, manufacturer, warehouse, distribution center or any other business entity that is receiving or sending goods by commercial motor vehicle," and "a place of business open to the general public for the sale of goods or services."
Seaports for drayage truckers are also covered in a separate section of the bill. Port authorities and marine terminal operators, if they directly operate the terminal are required to provide:

**Access to restrooms for on property covered drayage truck operators and when access does not pose an obvious safety threat to such truckers and other employees of the terminal operator in the area.

**Additional restrooms, if necessary.

**A parking area covered drayage truck operators to park while accessing restrooms.