We don't take things lightly when it comes to safety and compliance. At ET Transport, we go above and beyond to ensure that things are running smoothly and efficiently while adhering to the highest workplace, training, and safety standards around.
1. Our Code of Ethics is What We Work and Live By
Our strict adherence to the TIA (Transportation Intermediaries Association) Code of Ethics helps shape the policies and procedures we implement across every aspect of our business. We understand that we have a moral obligation to work with the utmost honesty and integrity with our clients, carriers, employees, and everyone within the transportation trade.
2. We Take Road Safety Seriously
We place a significant emphasis on road safety at ET Transport. Our drivers began using eLogs well before they were mandated, and we take the time to review these daily to ensure there are no violations. In addition, our state-of-the-art in-vehicle monitoring and GPS diagnostics technology ensure that extreme events such as hard braking, abrupt turns, speeding, and distracted driving are immediately detected, and our Safety Department is notified via SMS and email. The systems we use coupled with our strict "no devices while driving" policy guarantees a safety-first environment for all of our shipments.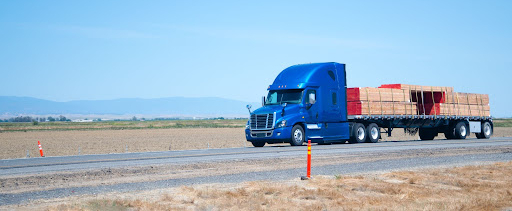 3. We Care About Workplace Safety
All of our drivers have received extensive training in their specific skill set requirements. Mandatory practical and video training in load securement, HazMat or Dangerous Goods handling, and general PPE (Personal Protective Equipment) and Safety standards are all part of our workplace safety regulations. ET Transport has always prioritized and will continue to maintain a safe and sanitary working environment with defined safety protocols.
4. Driver Training is a Key Focus
Our driver training program is comprehensive and highly detailed. The driver onboarding procedures emphasize safe driving habits, vehicle inspections, and HazMat safety standards. We are constantly developing both re-training and augmented training programs which we regularly provide to all of our staff through our HR and Safety Departments. We can guarantee that our drivers are always aware of the latest rules, regulations, and procedures through our focus on consistent training. Furthermore, unlike many companies that focus on support staff, we take extra care to pay particular attention to workplace violence and harassment related to drivers and their unique situations.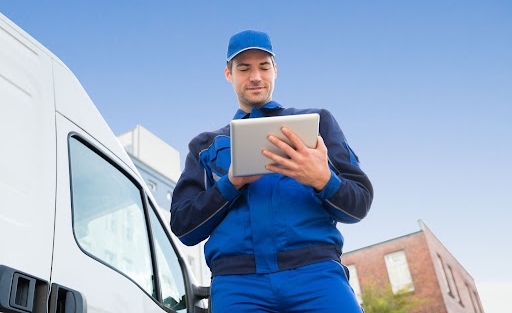 5. Our Drivers are Highly Qualified
Ensuring our drivers have all of the necessary certifications and continue operating at a peak level of safety and efficiency is a crucial focus at ET Transport. All driver records are thoroughly reviewed before hiring and annually and on an as-needed basis throughout their employment. These records are retained digitally and are fully secure – eliminating the potential for lost paper files. In addition, we've partnered with one of North America's leading Drug and Alcohol testing providers to guarantee all cross-border drivers are thoroughly screened under FMCSA/DOT regulations. We have a strict, zero-tolerance policy for the use of narcotics, so our cross-border drivers are subject to unannounced random testing.
6. Regular Vehicle Maintenance is a Priority
Vehicle maintenance has always been a top priority for us. Pre- and post-trip vehicle inspections and DVIR are completed digitally, with photographs taken of all four sides of the trailer before departure. If any defects are discovered, they'll be recorded, and an alert will immediately be issued to our Safety and Maintenance team so that they can be thoroughly investigated before the cargo is dispatched. In addition, our in-cab vehicle diagnostics notify us of potential issues with both our tractors and trailers. In particular, reefer alerts are transmitted directly to the Safety Department via SMS and email so that they can be addressed promptly.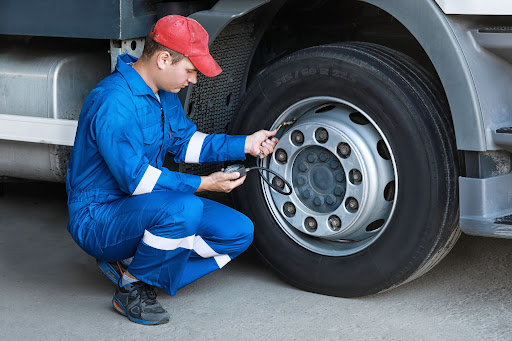 7. HazMat Handling is Our Specialty
At ET Transport, we take a comprehensive approach to HazMat safety. We ensure that all of our drivers are fully trained in properly handling all hazardous materials as per the rules and regulations set forth by FMCSA and DOT. In addition, our stringent HazMat procedures require both dispatchers and drivers to verify the proper packaging, placarding and securement of all hazardous materials in transit. ET Transport drivers utilize industry-leading apps to confirm their placarding before transporting the cargo to streamline this transportation process.
8. Your Food and Beverage Shipments are Safe With Us
We understand the delicate nature of handling food and beverages, which is why we meticulously follow the guidelines and requirements outlined by the CFIA (Canadian Food Inspection Agency), FDA (Food and Drug Administration), and Health Canada. Suppose there are any potential issues with trailer temperature and humidity. In that case, our in trailer reefer and heater monitoring system will notify our Dispatch and Safety Department so it can be dealt with as quickly as possible. We have also implemented technology that allows our reefers and heaters to be controlled remotely to adjust temperatures and conduct operational tests.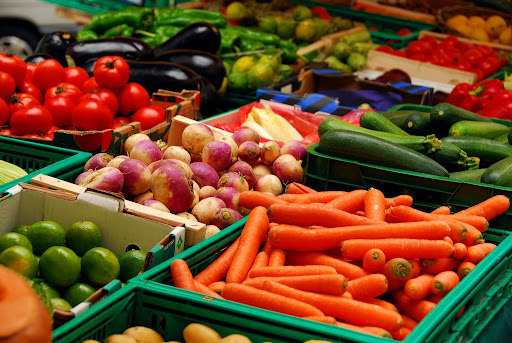 Why Ship With ET Transport?
Asset-based and Canadian: We are a Canadian-based company with 2 locations in Canada (Ontario & New Brunswick).
Dry, cool, heated, and flatbed: Whether your load requires heating, cooling, or custom-tailored delivery options – we've got you covered.
Fully Certified (Learn more about our certifications).
Over 100 trucks: Our fleet of modern trucks can be used to transport your goods in Canada and across the border.
We own over 200 trailers to transport your perishable and non-perishable goods.
98% On-time delivery: We're constantly innovating our trucks to ensure the most accurate and reliable delivery time for you.
We offer 24/7 Customer Service.