With an ever-growing truck driver shortage across North America, it's essential to understand the contributing factors. Not only is this concerning for carriers, but it also creates uncertainty for suppliers. At ET Transport, we've identified six critical issues regarding driver recruitment and retention. We've outlined the steps we're taking to ensure our company is fully staffed and trucks are consistently on the road.
1. Recruitment Scams
It's no secret that the transportation industry is riddled with recruitment scams. Many drivers are offered false or misleading sign-on bonuses, not provided with the equipment promised, or are even given lower mileage rates than what was outlined in their contract. This has created distrust towards trucking recruiters. However, ET Transport combats this culture by providing our drivers with exactly what they were promised within their employment contract. We value total transparency and want our drivers to feel respected and receive the compensation they deserve.
2. The Covid-19 Pandemic
The pandemic has been far-reaching and has affected virtually every industry. With the uncertainty of the past year and a half, many drivers weren't comfortable driving long distances or crossing the border into the USA. Unfortunately, this resulted in even more of a driver shortage. To get drivers back on the road and have them engage in best safety practices, we've placed a major emphasis on discussing these difficulties on our YouTube channel. During this public health crisis, we've demystified truck driving by answering questions and concerns that trucking companies typically wouldn't publicly address, granting the trust of many drivers who choose to join our team.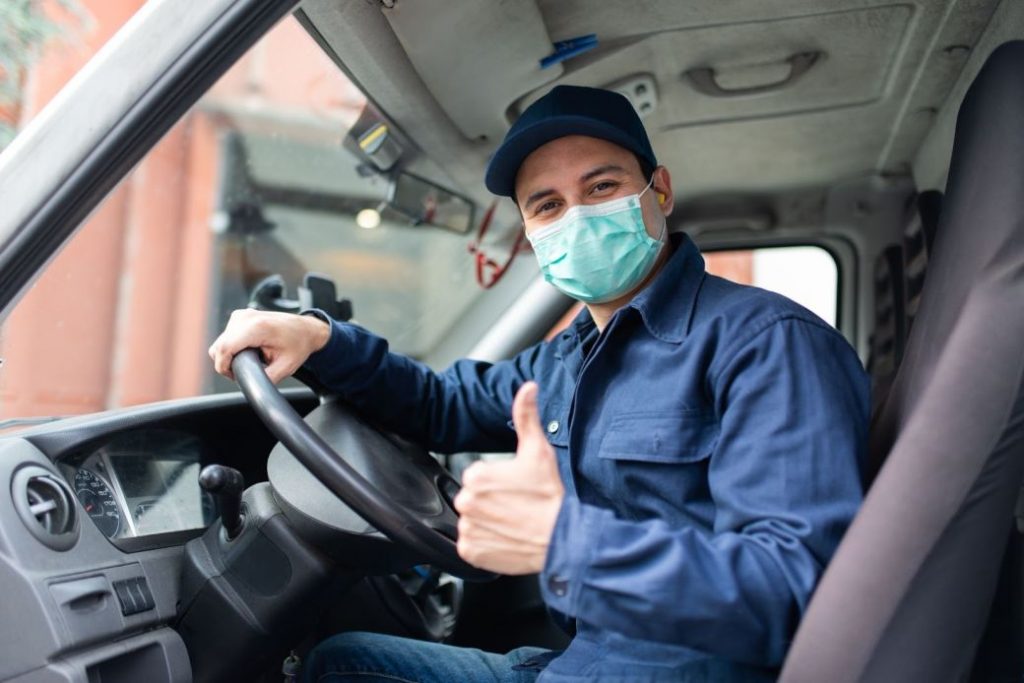 3. Limited Career Opportunities
For some drivers, the lack of opportunity for growth within a company can be a significant downside. The absence of a career path is a deterrent to entering the industry altogether. At ET Transport, we value our employees and want to ensure they feel happy and fulfilled in what they do. Exceptional drivers who express a desire for growth have a variety of different opportunities with us. In particular, we offer a pathway to becoming a student trainer, an owner-operator, or even to becoming the face of our company, educating our audience through our YouTube channel. As our company continues to grow, we want our employees to grow with us.
4. Higher Turnover Rates
With an increase in demand for truck drivers, the recruitment competition is fierce. The industry is struggling with a widespread retention problem as drivers make frequent job changes to better their working conditions and benefits. Competing companies tend to rush-hire to decrease onboarding timeframes and anticipate the turnover. At ET Transport, we take a different approach. We have a lengthy onboarding process to guarantee that our drivers are a good fit for our company for the long term. In addition, we like to offer personal attention with 1-on-1 meetings, plenty of follow-ups, and a direct line of communication with the recruiter to ensure our drivers are happy and getting everything they were promised. Regardless of the size of our company, we'll continue to follow this hiring procedure to make sure all of our recruits feel supported.
5. Trouble Connecting with Millenials
The transportation industry has historically struggled to connect with the younger generation – and with an ageing workforce, this has made recruitment a challenge. Our consistent use of social media helps bridge the gap between millennials and what may seem like an older industry. In addition, we create content for our YouTube channel with drivers in mind: answering questions, providing insight, and debunking recruitment misconceptions. As a company owned by millennials, ET Transport understands the importance of recruiting across all age groups, so we have no trouble connecting with drivers from any generation.
6. Lifestyle Issues
Struggles with work-life balance have been a heated topic in our industry for decades. Concerns over long hours on the road, time spent away from family, and overall health and safety are valid. However, many of our drivers are comfortable driving long distances, and we come to varying agreements that help meet their needs. For example, some of our drivers prefer to be on the road for 2-3 weeks at a time and enjoy the extra compensation, whereas others want to be home on the weekends with their families. Regardless of the situation, our team at ET Transport understands the stress of being on the road and provides a support system to ensure our drivers are happy with their lifestyles.
Work With a Company That Cares
The commitment we make to our employees' happiness and wellbeing has a ripple effect across the rest of the company's operations. Because of our level of care, we can be selective with our recruiting, drivers stay with our company for longer, and your freight will always arrive at its destination safely and on time.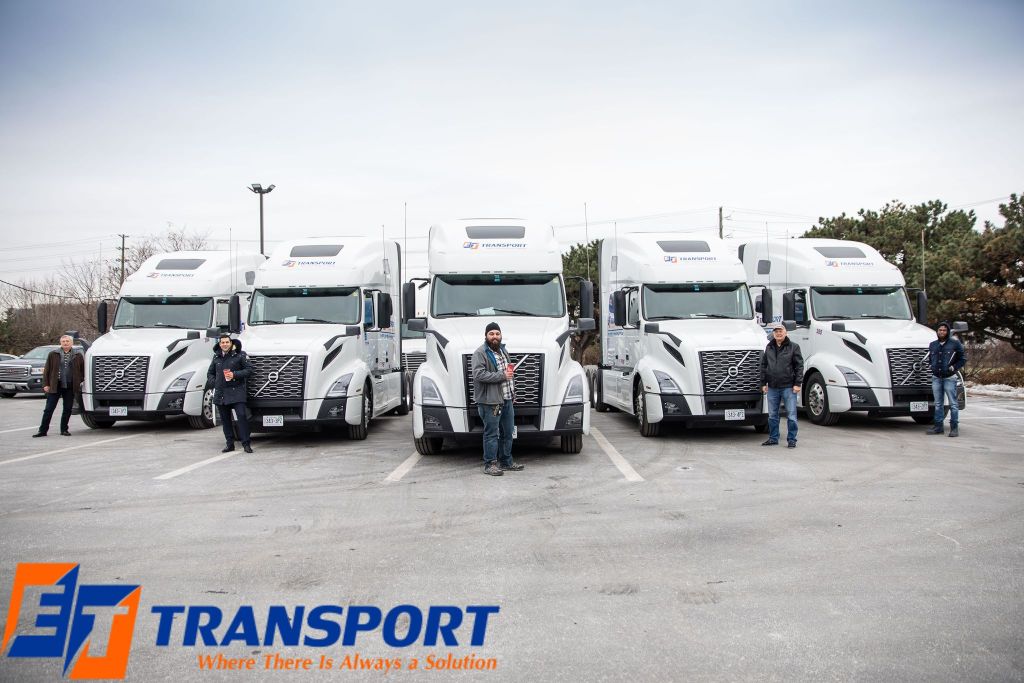 Why Ship With ET Transport?
Asset-based and Canadian: We are a Canadian-based company with 2 locations in Canada (Ontario & New Brunswick).
Dry, cool, heated, and flatbed: Whether your load requires heating, cooling, or custom-tailored delivery options – we've got you covered.
Fully Certified (Learn more about our certifications).
Over 100 trucks: Our fleet of modern trucks can be used to transport your goods in Canada and across the border.
We own over 200 trailers to transport your perishable and non-perishable goods.
98% On-time delivery: We're constantly innovating our trucks to ensure the most accurate and reliable delivery time for you.
We offer 24/7 Customer Service.