Are you having a hard time trying to ship your products to Canada during the coldest months of the year?
We know this struggle.
If your merchandise is prone to freeze during transit, you must ensure it'll be adequately protected and monitored when transported.
If not:
Liquids will freeze and get ruined.
Food will lose its properties or firmness.
Glass, aluminum and plastic containers will burst.
You'll lose thousands of dollars in products that didn't reach their final destination.
Luckily, ET Transport has experience shipping protect from freeze products to Canada successfully.
Today we'll show you all you need to know before putting your cargo on the move.
Let's get started!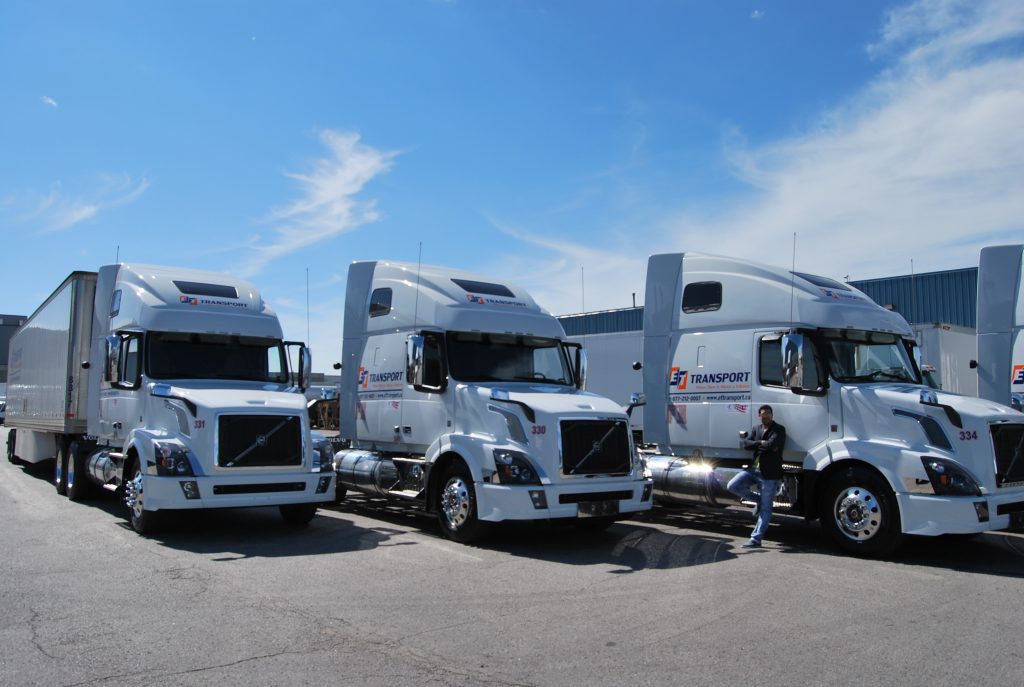 Understand The Nature of Your Freight
Carefully consider the specific requirements of your load and communicate it to your carrier. Does your cargo need to be protected from moisture? What temperature is ideal to keep it safe?
We're not only talking about liquids. Some solid products, such as coffee and flour, also need to be kept away from low temperatures.
Examples of merchandise that requires protection from freezing are:
Beverages
Cosmetics
Chemicals
Paint
Alcohol
Pharmaceuticals
Produce
Food
Batteries
Among many others
So the first step is to identify your load's temperature sensitivity range and inform your drivers and logistics provider of these requirements. 
Use Technology to Monitor Your Cargo
Depending on the type of cargo; you may need to carry out a light monitoring of the trailer's temperature or a rigorous and constant control to guarantee your merchandise's safety.
The risk of damage can be high, and you can mitigate it with leading-edge technology.
These applications allow drivers to know the loads' exact real-time temperature and take proactive measures in case the cargo is close to the minimum allowed safety temperature.
This technology is crucial when you are transporting temperature-controlled HAZMAT, for example.
Plan Your Route Wisely
The route you choose to transport merchandise to Canada will directly affect the temperature of your cargo and its risk of freezing.
To ensure your cargo's temperature does not exceed the safe limits, we recommend that you analyze in advance:
The distance between your current location and your destination.
The meteorological projection during the cargo's transportation.
The time of arrival.
The weather in Canada changes drastically in just a few hours. That's why we suggest requesting the advice and support of an experienced logistics provider that knows the territory.
Use Appropriate Packaging and Crating
If you want to protect your cargo from freezing, it's important to choose the adequate material for its packaging, crating and covering.
Plastic and styrofoam are commonly used for packaging this type of freight.
Plastic. Plastic boxes are ideal for keeping moisture away from your products. Plastic boxes also ease stacking your cargo and reduce the risk of damage.
Styrofoam. This material is a great insulator. Styrofoam boxes are widely used to protect liquids from freezing like pharmaceuticals or beverages.
Other elements that are useful to protect your products from freezing are pallet covers and blankets. Ask your carrier for details about what packaging, crating and covering they have available.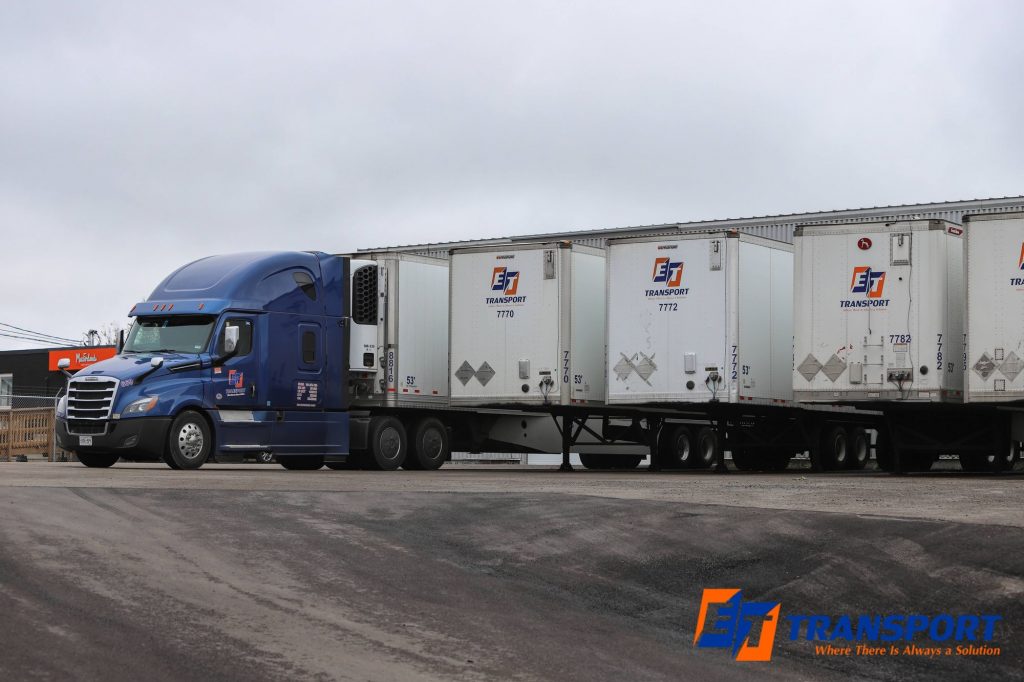 Ship Protect from Freeze Products to Canada with ET Transport
Preserving the integrity of your products is a challenge when the coldest temperatures hit, but that's not a problem for the experts in shipping protect from freeze products to Canada.
At ET Transport, we are a fully certified Canada and US Bonded company, and we have a large fleet of temperature-controlled vehicles to provide freeze protection service.
What does this mean for you?
Your temperature-sensitive goods will arrive safely at their destination.
Our team has access to state-of-the-art technology to keep the temperature of your cargo monitored 24/7.
Our drivers understand your products' requirements and they'll meet them efficiently.
We'll study every possible route and weather forecast to mitigate freezing risks.
Are you searching for a reliable shipping partner? Don't hesitate to get in touch with our customer service team today.
Why Ship With ET Transport?
Asset-based and Canadian: We are a Canadian-based company with 2 locations in Canada (Ontario & New Brunswick).
Dry, cool, heated, and flatbed: Whether your load requires heating, cooling, or custom-tailored delivery options – we've got you covered.
Fully Certified (Learn more about our certifications).
Over 100 trucks: Our fleet of modern trucks can be used to transport your goods in Canada and across the border.
We own over 200 trailers to transport your perishable and non-perishable goods.
98% On-time delivery: We're constantly innovating our trucks to ensure the most accurate and reliable delivery time for you.
We offer 24/7 Customer Service.