It's no secret that shipping cargo can be costly, especially in light of current fuel prices and other challenges within the transportation industry.
At ET Transport, we understand that it's essential for companies to improve their bottom line and streamline their delivery processes now more than ever.
So today, we wanted to discuss 6 ways ET's Maritime LTL service can benefit operations for small to mid-size businesses.
1. We Offer Expedited Shipping for Speedy, Non-Stop Delivery
Our strategically located base in Moncton, New Brunswick, allows us to expedite LTL shipments across the Maritimes in areas such as New Brunswick, Nova Scotia, PEI, and Newfoundland.

The beauty of our LTL shipping service is that you don't have to wait for a whole truckload of orders to be ready before sending them to your customers. It's now possible for you to transport your goods immediately, rather than waiting for enough orders in a particular location to maximize your load – or being forced to send a half-empty vehicle.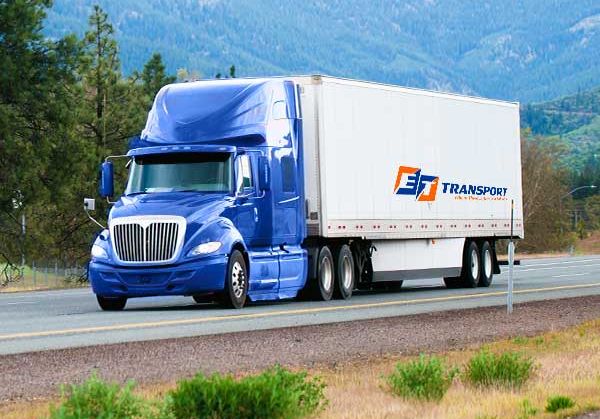 2. Canada and US Bonded for Swift & Secure Border Crossings
ET Transport is a bonded carrier certified by both the Canada Border Services Agency (CBSA) and US Customs & Border Protection. This means we can efficiently move your bonded cargo to the appropriate warehouses or facilities until the duties and taxes are paid.
This certification also allows us to use shortcuts within the Canadian and US corridors, ensuring your freight will be delivered as soon as possible. As a result, your items will be safely and securely transported across Canada and the United States with no unnecessary delays, hidden fees, or hassles.
3. Stay Updated With Satellite Tracking and 24/7 Customer Service
At ET Transport, we understand the importance of transparent communication and dedicated support – particularly with LTL shipping.
Our dispatchers are available around the clock to get your LTL moving as quickly as possible, controlling a fleet of dry vans, refrigerated vans and flatbeds as well as all of the essential equipment. Have any questions, concerns, or want an update? Our customer service team is just a phone call away.
In addition, every LTL shipment can be tracked from start to finish using our state-of-the-art GPS tracking technology, Samsara. This way, you'll know exactly where your cargo is at all times.
4. Only Pay for the Space You Use
For businesses with smaller loads, LTL shipping is a highly flexible and cost-effective solution. Rather than paying for the entire truck or waiting for a full cargo load, you can simply pay for the space you use.
The truth is, for small businesses, it can be challenging to load a truck to capacity when shipping your products. By splitting the space with others, you can send out smaller loads more frequently, using fewer vehicles and less fuel to transport your cargo. This allows companies of all sizes to efficiently move their goods while still being profitable.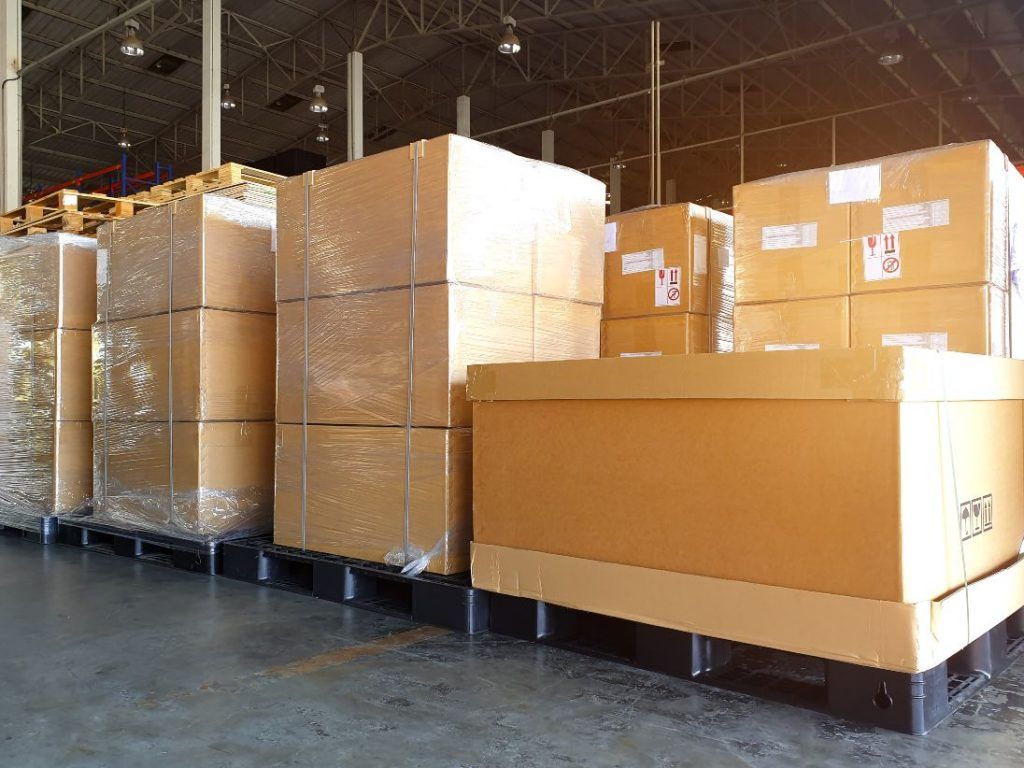 5. Transport a Wide Variety of Goods
When it comes to LTL shipping, we believe that your business shouldn't be limited to the types of goods you can deliver. ET Transport has a wide selection of accepted items and industries for our specialized LTL service, including:
In addition, we're fully certified to transport hazardous materials. This way, your specialized cargo can get from point A to point B without any hassle or added constraints.

Don't see your goods listed? Then, get in touch with our transportation specialists, and we'll find a solution for your needs.
6. Spend Less on Expensive Warehouse Space
One of the key advantages of LTL shipping is that by frequently sending loads, you won't need to stockpile as many items at once. Ultimately, this reduces the need for costly storage space that may be burning through your company budget.
While LTL shipping can eliminate the need for an entire warehouse, many businesses still require a small amount of space. That's why ET Transport strives to provide flexible storage solutions that complement our shipping services. For example, our Moncton, New Brunswick warehouse offers:
Short & long-term storage for companies of all sizes
A strategic location in the heart of the Maritimes
Flexible flat-rate monthly storage fees
For businesses primarily using LTL shipping, this is a streamlined, cost-effective approach to handle the storage and transportation aspects of your operations.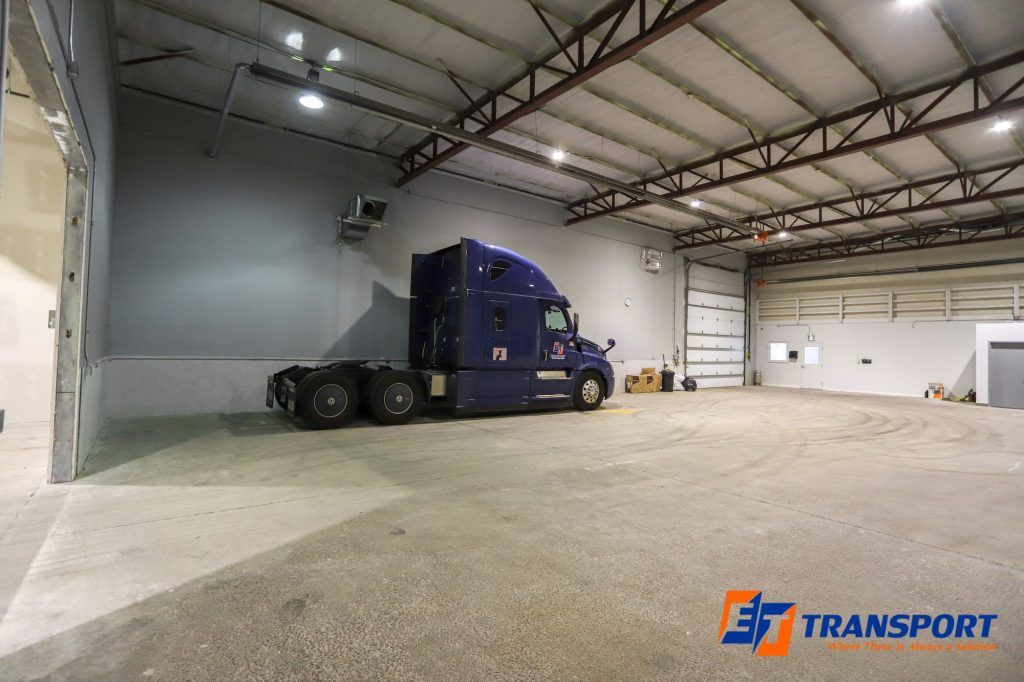 Custom-Tailored LTL Solutions for Your Business
Don't waste time and money sending half-full delivery trucks. Instead, ET Transport's LTL shipping solutions allow you to reduce unnecessary costs and avoid logistical headaches.
We'll work closely with you to find the best LTL solution for your company's needs, whether short-haul, long-haul or regional, across the lower 48 states and Canada.
Please fill out our Freight Quote Form, and one of our sales representatives will be available to answer any questions you have.
Why Ship With ET Transport?
Asset-based and Canadian: We are a Canadian-based company with 2 locations in Canada (Ontario & New Brunswick).
Dry, cool, heated, and flatbed: Whether your load requires heating, cooling, or custom-tailored delivery options – we've got you covered.
Fully Certified (Learn more about our certifications).
Over 100 trucks: Our fleet of modern trucks can be used to transport your goods in Canada and across the border.
We own over 200 trailers to transport your perishable and non-perishable goods.
98% On-time delivery: We're constantly innovating our trucks to ensure the most accurate and reliable delivery time for you.
We offer 24/7 Customer Service.