The trucking industry is experiencing a timeframe of unprecedented change. Gas prices are up, used truck prices are continuing to rise, and new equipment is still difficult to source.
Needless to say, this is a challenging time for transportation specialists and shipping customers alike.
While this isn't the ideal time to enter the industry as an owner-operator, established transportation companies are also grappling with the high costs of purchasing new equipment and maintaining their fleets.
But there are trusted tactics for fleets to plan ahead and continue operating smoothly for our clientele. So here are ET Transport's top 5 criteria for keeping fleet operation costs down in a volatile economy.
1. Invest in Battery Packs and Diesel APU Units
When it comes to lowering operational costs and extending the life of our equipment, reducing truck idling times is essential. While we use a range of advanced technology, the best solution we found was to invest in battery pack APU units or Diesel APU units.
Why? If we look at two trucks that have idled over a 5 year period, there will be a significant difference between one with an APU unit and a truck without. Despite having the exact same kilometres or miles, the truck with an APU unit will have 3000 hours, while the truck without will have 5000 hours. This helps us heavily reduce the fuel cost for idling hours and dramatically increases the lifespan of our equipment.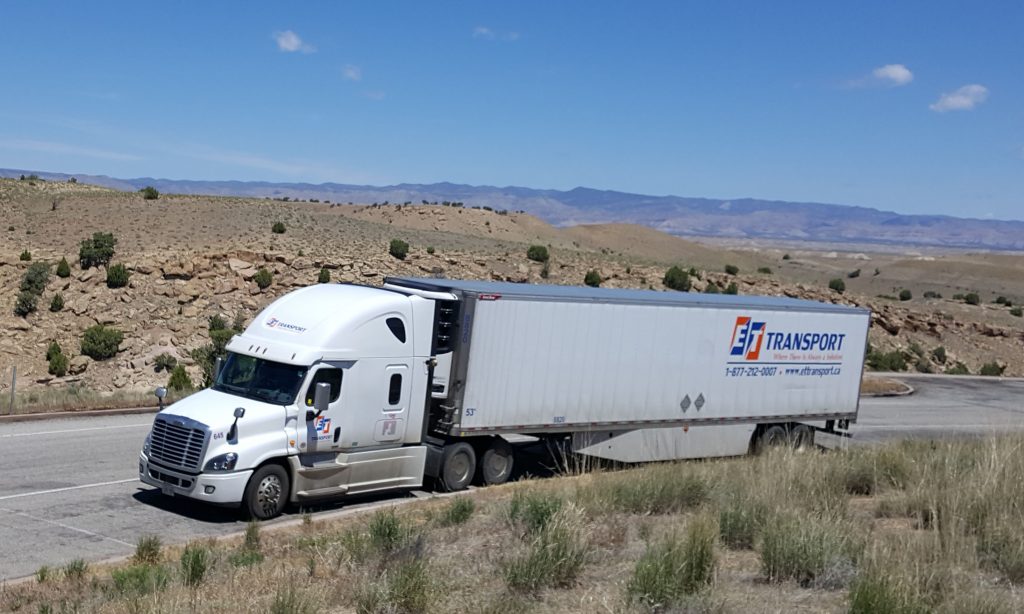 2. Fuel Efficiency is a Number 1 Priority
It's no secret that fuel efficiency is critical in the transportation industry right now. However, with ever-rising fuel costs and so much uncertainty, fleet operators must carefully select and maintain equipment designed to conserve energy and lower expenses.
At ET Transport, we understand the value of having an economic engine. Therefore, we exclusively opt for aerodynamic trucks with highly efficient engines, such as Volvos, Kenworths, and the Freightliners featuring Detroit engines. Although we typically buy brand-new trucks, our criteria for used vehicles would be no earlier than 2019 for maximum savings over time.
3. Vehicles Should Receive Routine Maintenance
Frequent inspections and consistent maintenance are critical contributors to decreasing operational costs year in and year out. At ET Transport, all of our vehicles have examinations scheduled for every 90 days, including an annual 40-point assessment that covers:
Tire Tread
Brakes
Transmission
Suspension
Steering System
Engine Oil
Lights
And more
This systematic approach to vehicle upkeep ensures that our trucks experience fewer mechanical failures. In addition, by catching minor issues early, we avoid them developing into serious problems that could affect reliability, safety, and overall revenue.
Particularly in the current economic climate, this meticulous process is guaranteed to save significant time and money across the entire fleet.
4. Closely Monitor The Cost of Equipment
Now more than ever, transportation companies need to carefully evaluate the cost of equipment and what's necessary for their fleet to operate in a way that is as time-efficient and cost-effective as possible.
At ET Transport, we keep tabs on the fluctuating cost of new and used trucks, closely observing industry trends and monitoring equipment availability.
While we don't always know what the future holds, this level of awareness allows us to predict price changes and weigh out all potential options. Ultimately, we're able to avoid paying the most exorbitant prices and prevent our customers from absorbing the trickle-down in skyrocketing costs.
5. Renew The Fleet On a Regular Basis
Out with the old and in with the new. At ET Transport, we regularly cycle out equipment after it's been in use for 4-5 years. This keeps our vehicles current and safe, meaning they're less likely to experience typical operational problems that come with age.
However, in the last few years, COVID supply chain obstacles have made it challenging to source the equipment and parts needed to replace our fleet on this routine schedule.
Nevertheless, our consistent renewal policies over the years, coupled with our other money-saving and truck life-extending procedures, have allowed us to continue operating our vehicles with no issues. In addition, these tactics give us plenty of time to find the most logical and financially effective options for our business and customers.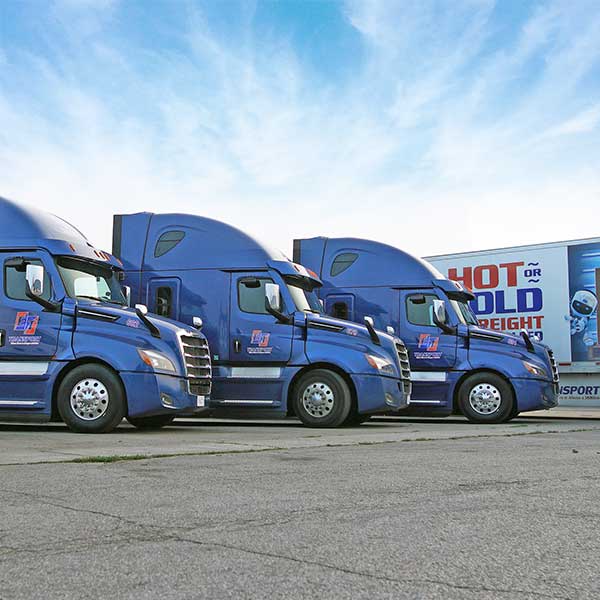 Ship With a Well-Prepared Company
The transportation industry is faced with numerous challenges that make it difficult for new players to enter the market or for experienced businesses to stay afloat. That's why it's essential to ship with a well-prepared company for every situation.

The team at ET Transport has always done everything in our power to keep our service consistent, reliable, and cost-effective – regardless of the economic climate.
So if you're looking for a transportation partner that will continue to find innovative solutions in the most challenging of times, then get in touch with our specialists for a freight quote today.
Why Ship With ET Transport?
Asset-based and Canadian: We are a Canadian-based company with 2 locations in Canada (Ontario & New Brunswick).
Dry, cool, heated, and flatbed: Whether your load requires heating, cooling, or custom-tailored delivery options – we've got you covered.
Fully Certified (Learn more about our certifications).
Over 100 trucks: Our fleet of modern trucks can be used to transport your goods in Canada and across the border.
We own over 200 trailers to transport your perishable and non-perishable goods.
98% On-time delivery: We're constantly innovating our trucks to ensure the most accurate and reliable delivery time for you.
We offer 24/7 Customer Service.